Please see the notes below to play Sokoban.
Playing Sokoban outside the homepage is better for some devices and large levels.
Play Sokoban
The goal of Sokoban here is to place all the red stones on the circular target fields. The stones can only be pushed and not pulled. Only one stone can be moved at a time, not two or more. Sokoban on Wikipedia.
The character can be moved with the arrow keys or by clicking in a certain direction.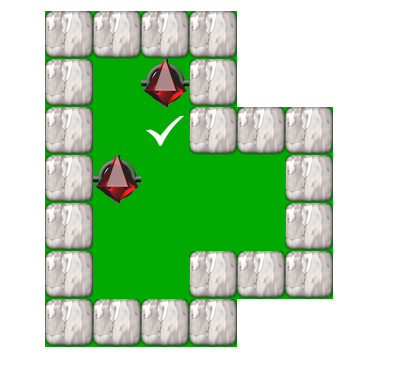 Change to play tic tac toe.